Integration with Google Analytics
To track Callback Free conversions in the Google Analytics service, go to the administration panel of your site in your Google Analytics personal account and click on the "Goals" link.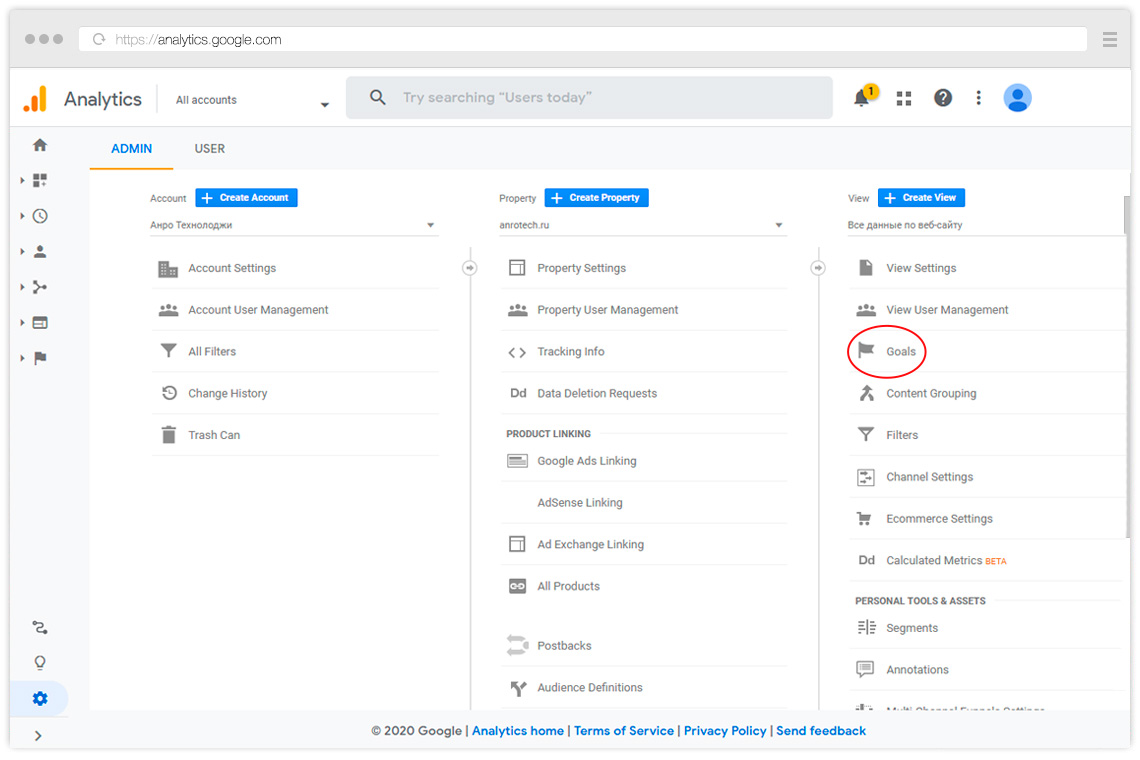 In the new window click "+ Goal", select "Own target" from the list provided, and click "Next". Enter the name of the goal, select the type "Event" and click next.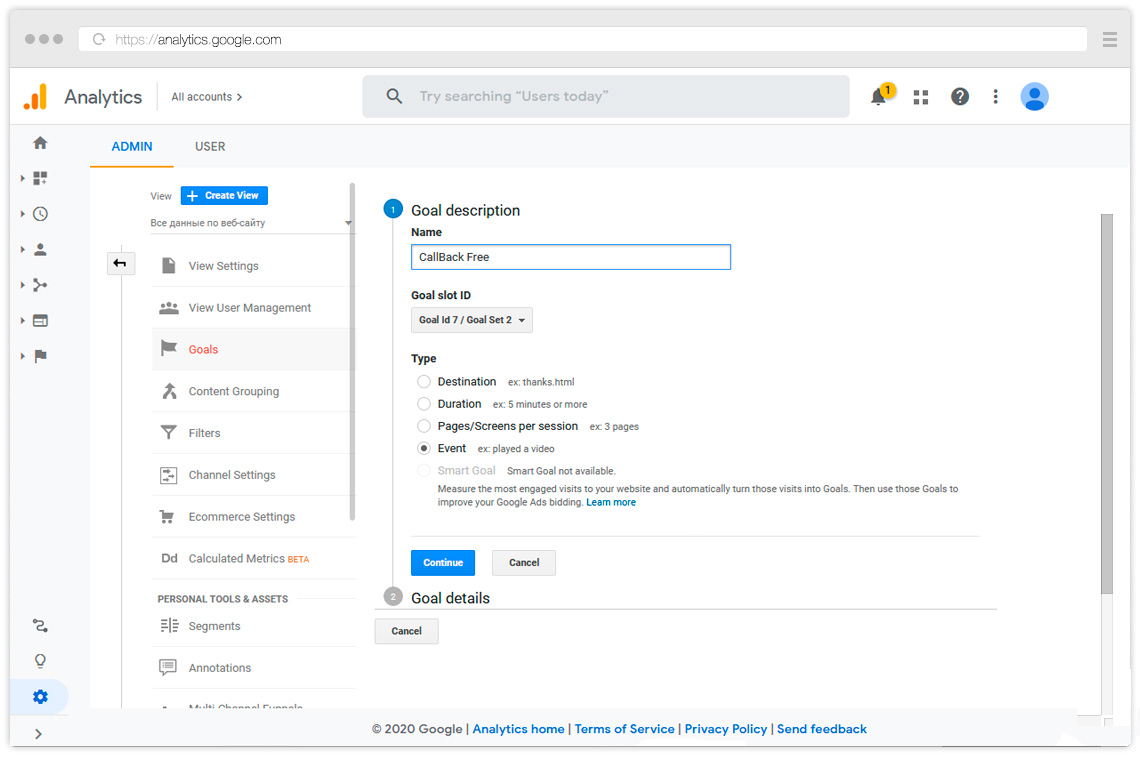 Specify the goal category "callbackfree" and the action "callorder" and click "Save".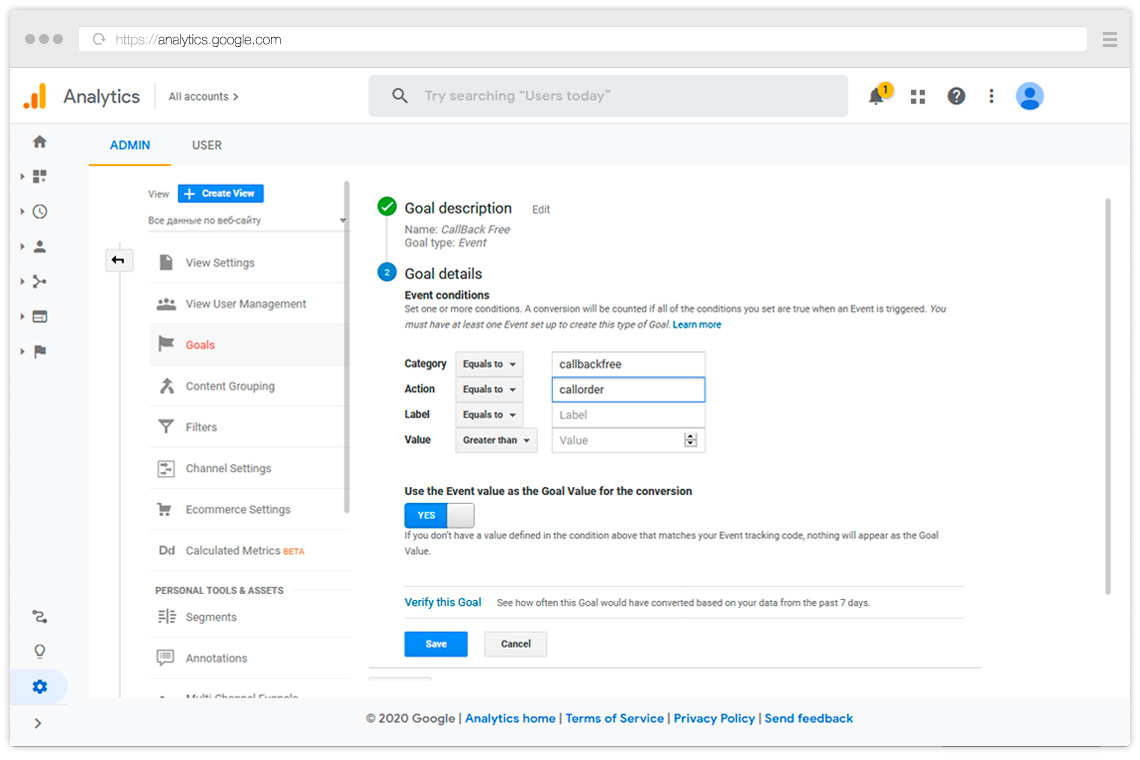 From now on, you can effectively track the conversions made through the Callback Free widget.