Big service update for 2019-2020
1. Updating infrastructure
The Callback Free widget has been already installed on over 15,000 websites. We are delighted that our service helps such a large number of users. The number of installations is growing monthly.
Naturally, such a load led to some disruptions in the service at the end of 2019 – beginning of 2020, so it was decided to increase the computing power and optimize the entire infrastructure. Callback Free is now working fast and without failing.
We are grateful to everyone who stays with us, despite the challenges.
2. Time zones
Initially, all information in the service was tied to the Moscow time zone. It was not convenient for everyone, especially for users from the other countries or the Far East. Therefore, now in your personal account, you can select your time zone, which will allow you to link all settings and statistics of callback requests to your local time.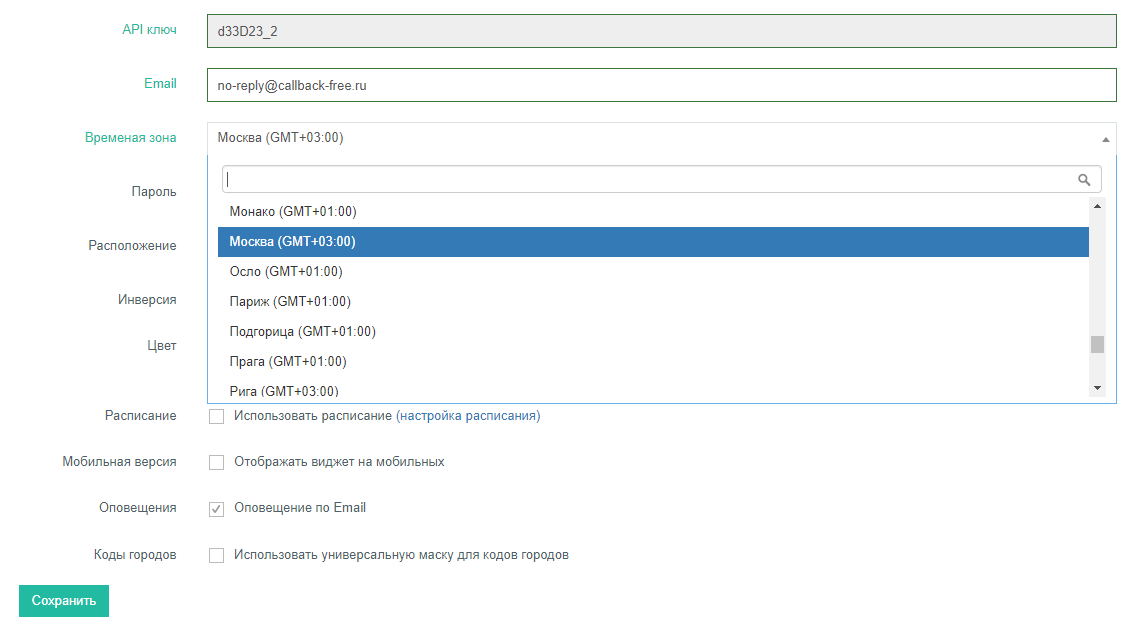 3. Web hook
Great news for those who want to integrate Callback Free with any CRM system – you can set up webhooks. In this case, as soon as the user leaves a callback request, Callback Free will automatically send a POST request with all available information to the URL you specified.
In the URL field of the webhook section, you need to specify the URL of the handler.
Full documentation for webhooks, as well as examples of integration with Bitrix24, amoCRM and other CRM systems will appear in the "FAQ" section in the near future.

4. Advanced analytics
Find out more about your customers and how you get them. Now, in addition to the phone number and the application page, in your personal account, you can see the login page (the url that the client originally came to) and the referrer (the external link from which he went to your site).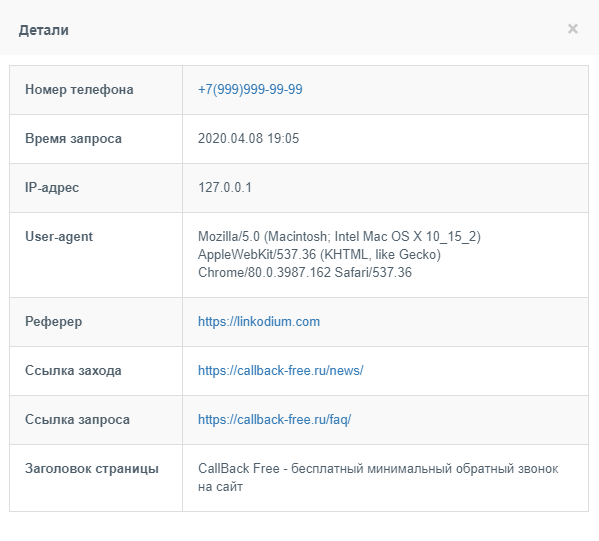 5. Correction of integration with Telegram
In mid-March, for reasons beyond our control, there were problems with sending notifications to the Telegram. This time we have not changed the location of the service, but allocated a separate API for working with Telegram. This means that there will be no more problems with notifications in your favorite messenger!