Update digest
(January 2021)
The following bugs were fixed in January:
Parameter names in Russian, with the main language is English
Long URLs that "go" outside the pop-up window viewing the application in detail
Innovations:
We have updated the interface of the "Settings" section in your personal account – it has become more compact and convenient
Now, upon successful registration, you will receive a notification email with your username and password in the mail, so as not to confuse which mail was used when registering your account
Added advanced analytics capabilities
Callback Free Analytics
We have received a lot of requests from users who use the Linkodium Analytics marketing tool asking to expand the list of information about tickets received through Callback Free, since Linkodium Analytics provides additional parameters (such as login page, referrer, user-agent, and others).
Now you can get information about the parameters of the visit for the required application in your personal account.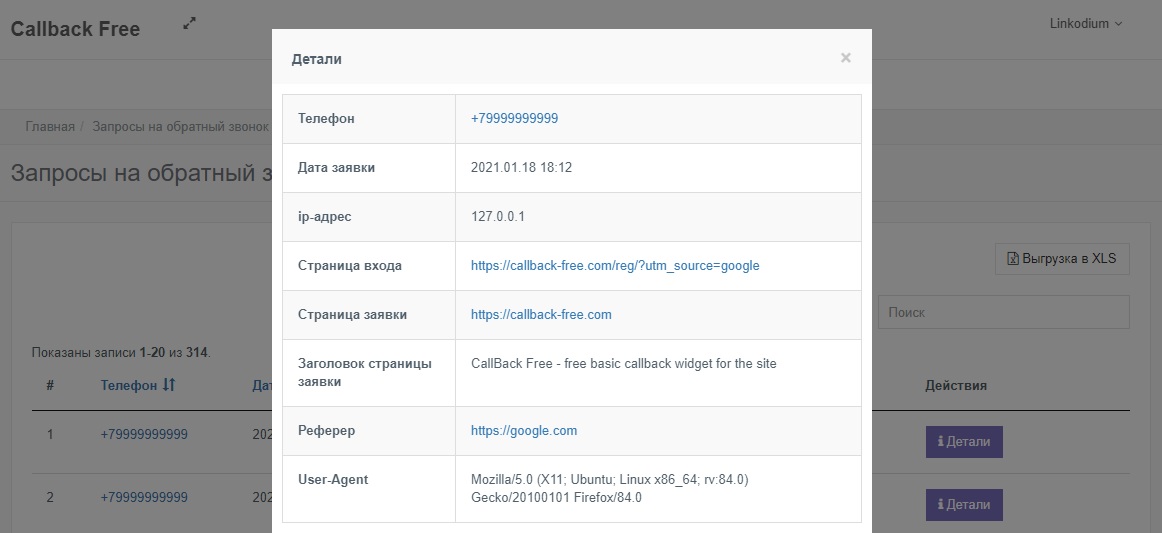 Also, in Linkodium Analytic you can configure the transmission of information about orders received using Callback Free. The setup instructions are available here.